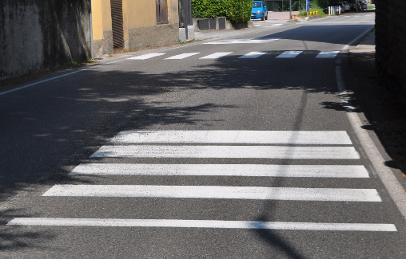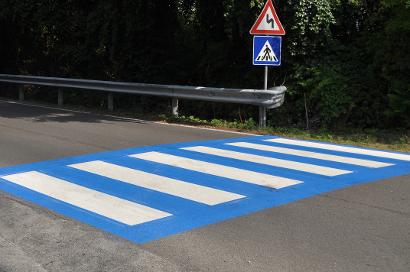 Submission to HRM Transportation Standing Committee re Staff's 2023 Strategic Road Safety Framework Annual Report.
Submission to HRM Board of Police Commissioners re Enforcement in respect to the Strategic Road Safety Framework.
Submission to Minister Masland and the Provincial Traffic Authority to retain the newly installed marked crosswalk in Hubbards.
Inquiries have been made re the use of all-way Stop Signs. Here is HRM's policy on their use.
The Crosswalk Safety Society of Nova
Scotia's submission to the Transportation Standing Committee in respect of Traffic Calming
The Crosswalk Safety Society of Nova
Scotia's submission to the Transportation Standing Committee in respect of Pedestrian Push Buttons (January 2021).
The Crosswalk Safety Society recently submitted input in respect of the proposed Rules of the Road Regulations re the Nova Scotia Traffic Safety Act (January 2021).
The Crosswalk Safety Society of Nova Scotia is registered with the Canada Revenue Agency as a registered charity.
If you support the work we are doing please consider donating to the Society. All donations are fully tax deductible.
You can donate by either
mailing a cheque made out to the Crosswalk Safety Society of Nova Scotia to 326B Waverley Road, Dartmouth, Nova Scotia, B2X 2E3, or
sending an e-transfer to crosswalksafety@eastlink.ca with crosswalk as the security question answer.
Thank you for your consideration.
Objectives
"To improve crosswalk safety, and more generally pedestrian safety, through education and providing research to the public, government and their staff, and police in order to improve the safety for pedestrians at crosswalks.
To facilitate community initiatives, e.g. crosswalk flag programs, in order to improve crosswalk safety"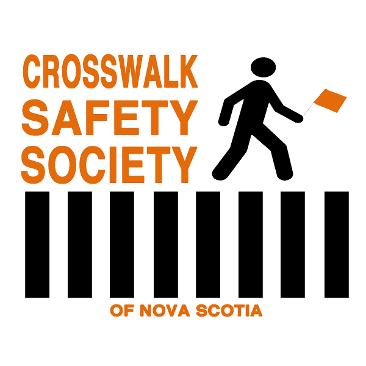 History
The Crosswalk Safety Society of Nova Scotia (CSSNS) evolved from the Waverley Road Crosswalk Flags, a small community group that initiated a project in 2008-09 to install crosswalk flags at 13 locations along or near Waverley Road in Dartmouth, Nova Scotia.
Although well received by the public, the Halifax Regional Municipality (HRM) Traffic Authority at the time was not supportive, effectively ending the pilot program. We pushed forward, obtaining the approval of the Province of Nova Scotia to allow crosswalk flags along provincial roads, the first being in 2011 at seven locations in the Village of Port Williams. Subsequent installations occurred in Hubbards, Hantsport, Ayelsord, Berwick, New Ross, Bridgewater, Chester and Windsor, with a number of other communities installing crosswalk flags over the years.
After a recommendation from the Halifax Regional Municipality's Crosswalk Safety Advisory Committee and support from municipal council, crosswalk flags were finally again allowed in HRM in the summer of 2014. Through the Waverley Road Crosswalk Flag group crosswalk flags were reinstalled along Waverley Road and made available to other community groups. By year end there were 15 installations.
We have been extremely pleased with the response. In 2015 another 56 crosswalk flag locations were installed in HRM, demonstrating the public's desire for additional tools to address crosswalk safety.
Due to the incredible response, our small group decided to form the Crosswalk Safety Society of Nova Scotia, registering the Society with the Registry of Joint Stocks. With the creation of the Society, a Board now exists as well as separate accounting. In 2016 the Society received charitable organization status from the Canada Revenue Agency, meaning we will issue charitable donation income tax receipts for any membership or contribution.
Installations continued strong in 2016 with another 70 installations.
Regrettably HRM Council hit the pause button in May 2017, asking staff to review the program. As a result there were only 22 installations in 2017.
In December 2017 the program was partially resurrected, although only allowing installations at 'basic' marked crosswalks (not at locations with RA5 infrastructure, in spite of evidence showing the greatest impact of crosswalk flags at these locations) and requiring the crosswalk posts to be within 1 metre of the marked crosswalk. Then Covid 19 further reduced the demand for new crosswalk flag installations. As a result we saw only
18

installations in 2018 ,

16

installations

in 2019,

9

installations

in 2020,

10

installations in 2021, but

14

installations in 2022.
Although there have been 229 installations in HRM to date, unfortunately 8 have been removed due to ongoing theft of the crosswalk flags, leaving 221 installations in HRM as of December 2022.