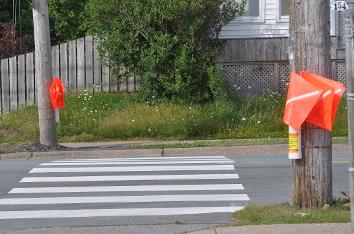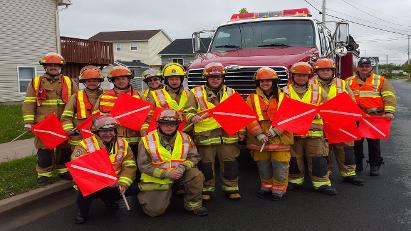 The Crosswalk Safety Society of Nova Scotia evolved from efforts to improve crosswalk safety in Halifax Regional Municipality (HRM) through the introduction of crosswalk flags.
The crosswalk flags program has been embraced by the public as evidenced by the number of requests and installations. HRM Traffic Services has accepted the program to the point of recommending an Administrative Order be developed to formalize where and through what processes crosswalk flags can be installed.
The Society has a sister website that details the crosswalk flag installations, including locations and those who have volunteered to monitor locations and/or financially supported installations. Funding, currently $200 per locations has been provided by
$5,000 from Aviva Canada Insurance
businesses, especially Dexter Construction ($3,000), Scotian Materials ($3,000) and Ocean Contracting ($2,000)
a generous Walkability grant ($2,811) from the Heart & Stroke Foundation,
associations such as Parent-Teacher; downtown business; volunteer firefighters etc.,
individuals, and
HRM Councilors
We are very proud that there have now been
197 crosswalk flag installations in HRM,
116 elsewhere in Nova Scotia, and
41

win five other provinces (Prince Edward Island, New Brunswick, Ontario, Alberta and British Columbia).